Tewkesbeary of Windsor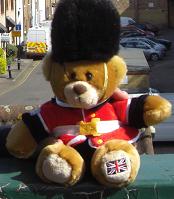 Hello, Luke. My name is Tewkesbeary. Your Nana found me outside the gates of Windsor Castle near London, England. I'm one of the Queen of England's castle guard bears. Your Nana told me all about you and invited me to go with her on her trip throughout England and then back to the United States to meet you and to become your guard bear if you would like.
Before I go on about my journey with Nana, let me tell you a little about myself. I was born in the town of Tewkesbury, England (that is where I got my name). Here is my picture in front of the house where I was born.
Tewkesbury is an important town because it has the famous Tewkesbury Abbey. It is very, very old (even older than Papi!)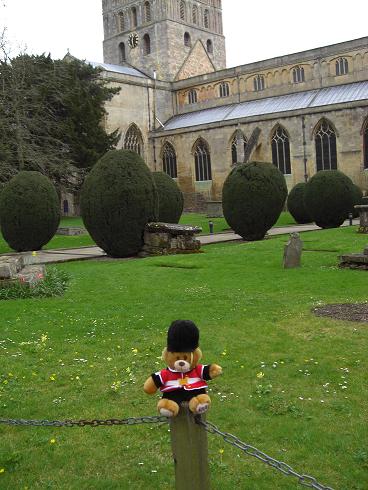 I, however, went to the Old Baptist Chapel . Do you see me on the bench in the church?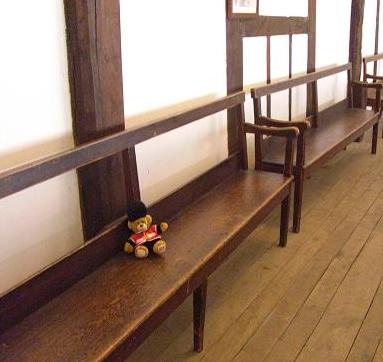 After Nana & Papi and Grandpa Jim took me to visit the Abbey Church I was very hungry, so we went to have afternoon tea. I really do like the scones with jam & cream!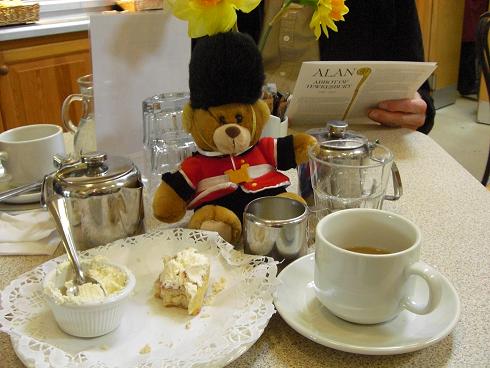 I will tell you later about Windsor Castle and other places that I have visited with Nana, but right now I am very sleepy and need to go to bed.
Good night!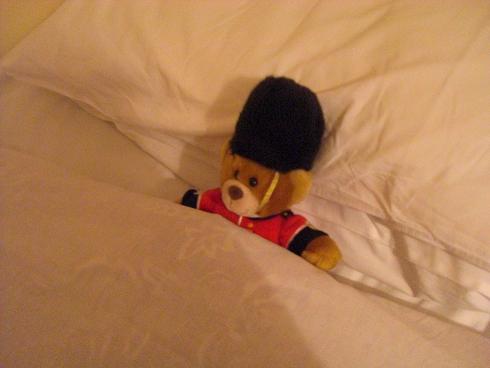 Read more about the adventures of Tewkesbeary of Windsor by clicking on my picture below: